Welcome to the Laura Ingalls Wilder Tour on our Little House website. A friend was generous enough to share some wonderful pictures of his trip

to LIW sites and we set them up in this tour for all to enjoy!

~ Anne & Susan

Trip to Pepin, Wisconsin & Mansfield, Missouri

by Jeff




In September of 1999 I took my family to Pepin, Wisconsin
and then we went on to Mansfield, Missouri. On the following
pages you will see highlights from our trip including some of the
homes Laura Ingalls Wilder lived in.




Entrance to Pepin, Wisconsin This is the theatre where
we saw the show . . .

"A Playful Dose of Prairie Wisdom"

Starring Kevin Hagen



Kevin Hagen's show was GREAT! He starts by coming on
stage like he was coming in from a storm. He introduces
himself as Dr. Hiram Baker and from there he tells stories
about prairie medicine and makes several references to
characters on the show.



This is the stage where Kevin Hagen's show was performed.
The second part of his show was him singing some songs
including Cats in the Cradle, When I'm 64, My Favorite Things
and She's Funny That Way. I wouldn't have thought he had
such a good voice. I was very impressed! He obviously enjoys
theatre and singing very much! He then took the time to let
some of us take some pictures with him.


This is a picture of me and my family with Kevin Hagen after his show. He changes jackets and ties for the second part of his show and offered to change back to his Doc Baker garb, but we were just excited to get a picture with him so we didn't care.



Pepin & Mansfield photos and
descriptions are copyright 1999
Jeff and used with his permission.
Horse & buggy graphic above and on the following pages is from JFF Miniature Horses.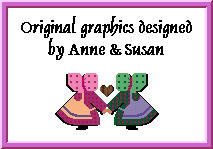 This website copyright ©1999-2003 Anne & Susan
Home | Laura Ingalls Wilder Tour | LHOTP Links | Trivia Quiz | Little House Web Polls
You are visitor number
since October 30, 1999