Tour of Mansfield Missouri


My family and I then went on to Mansfield, Missouri to visit other Laura Ingalls Wilder sites, including Rocky Ridge Farm where she, her husband Almanzo and daughter Rose lived for many years. I definitely would encourage people to go there. I learned so much that I didn't know about Laura and Almanzo's "real" life.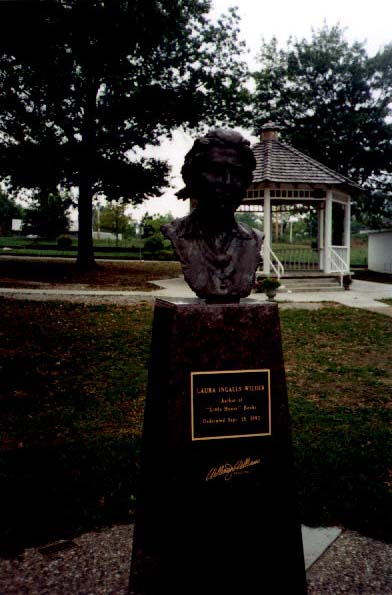 This is the Laura Ingalls Wilder monument in the center of town.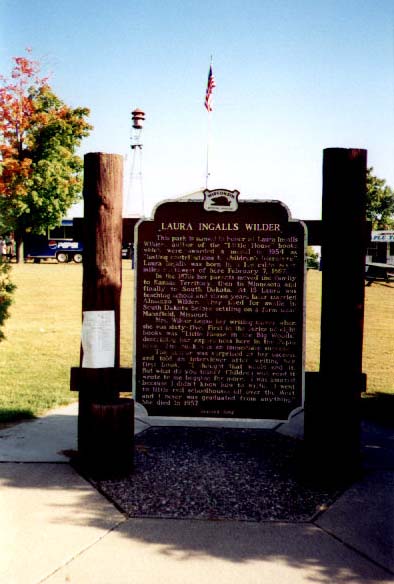 Photo #2 of the Laura Ingalls Wilder monument.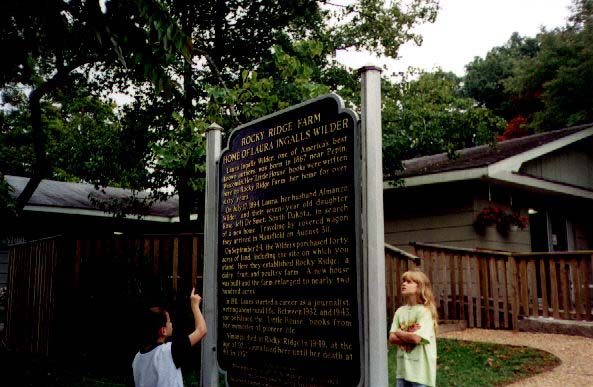 A monument to LIW at Rocky Ridge Farm near the Little House
Bookstore. BTW those are my kids in the picture.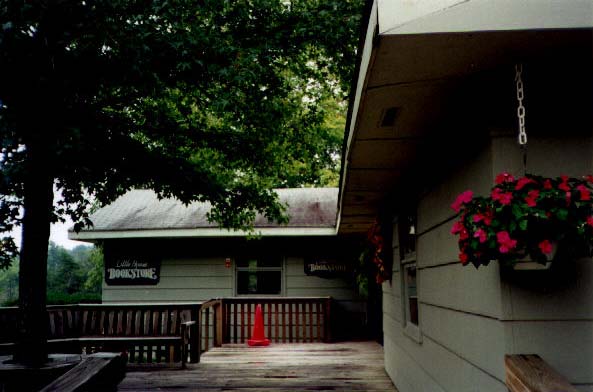 The Little House Bookstore which is right next to Laura's farmhouse, Rocky Ridge.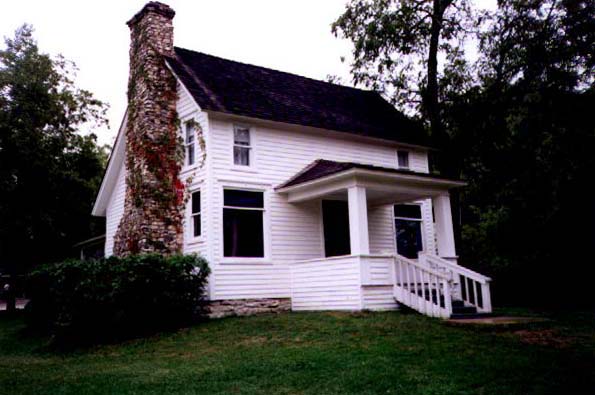 Laura and Almanzo's home, Rocky Ridge Farm. Notice the big
picture windows and the ivy that is changing colors on the fireplace.
The white house, pictured above, is a house that Almanzo built a piece at a time over a period of 15 years and was built of materials from the land. When they first moved there (in the fall) they built a log cabin and then the next year Almanzo added a room to the log cabin that was built with regular lumber instead of logs. Then when they could afford it they built a single square room on the site where the white house is, and then Almanzo using his horses and mules, rolled, on logs, the added on room from the log house over to their new home and then basically attached them to each other. These are a part of the house that is there now. He was quite the carpenter. I am not sure the house would meet building codes of today, but it was well done in my opinion. Laura was very short (only 4-11) and Almanzo was only 5-4. I knew she was short but always thought he would have been taller and Almanzo built all the cabinets and counter tops to be comfortable for them. They are very short as compared to the standard today. There is a corner of the house with big picture windows and the corner is built so that you can sit or lay down in the window. Laura never put heavy curtains over them or the rest of the house for that matter. She said she didn't want to cover her "pictures".
Pepin & Mansfield photos and
descriptions are copyright 1999
Jeff and used with his permission.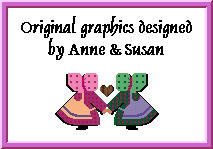 This website copyright ©1999-2003 Anne & Susan
Home | Laura Ingalls Wilder Tour | LHOTP Links | Trivia Quiz | Little House Web Polls